Diamine standard-size cartridges (pack 18)
There are 35 products.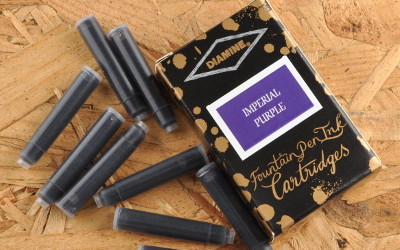 Now located in Liverpool, the history of Diamine dates back to 1864 when the company was founded by T Webster and Co. in London. The business moved to Liverpool in 1925 and T Webster and Co. changed its name to Diamine in 1964. However, changes of company ownership had all but killed the brand until its recent resurrection.
Diamine produces a selection of their ink colours in international standard size cartridges, supplied in boxes of 18-cartridges
Cartridge selection packs are also available.
See this page for pens that are compatible. Please note that these cartridges will not fit Parker pens.