Styling and Materials
The TWSBI Precision fountain pen, new for April 2018, is a bit of a departure for TWSBI in some ways. Firstly, it's not all transparent like its Diamond 580 sibling but then neither is the Classic. Secondly, it has a metal body and I'm sure TWSBI wouldn't mind if we described it as a little bit Caran d'Ache and a little bit rOtring.
The Basics
Like most TWSBI fountain pens, the new Precision comes elegantly packaged in a white and clear plastic case protected inside a card box lined with stiff foam.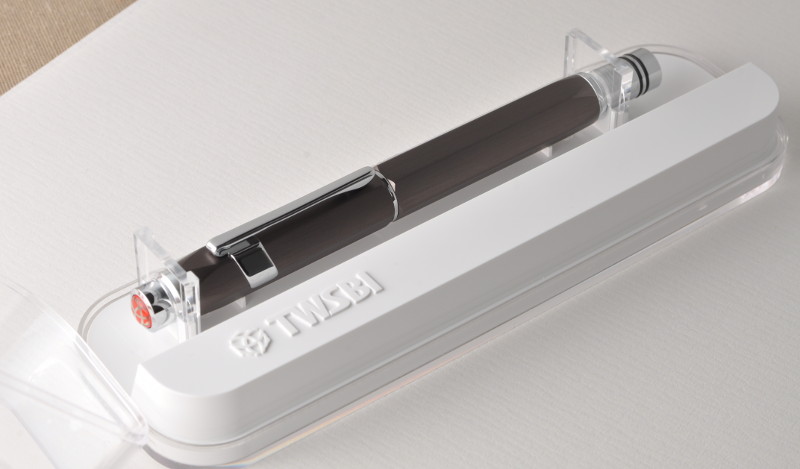 The pre-launch photos suggested a very large pen. However, it's about the same size as the Diamond 580 (AL version in the photo below). In other words, a fairly standard size pen. Like other TWSBIs, it's a self filler with what looks like the same piston mechanism as the Diamond and Classic series.
It's of no surprise that the Precision uses the same nib as the 580, but the collars are different so interchangeability will be more of a challenge. Five point sizes are offered - EF, F, M, B and 1.1mm cursive italic - so no 1.5mm option on this model.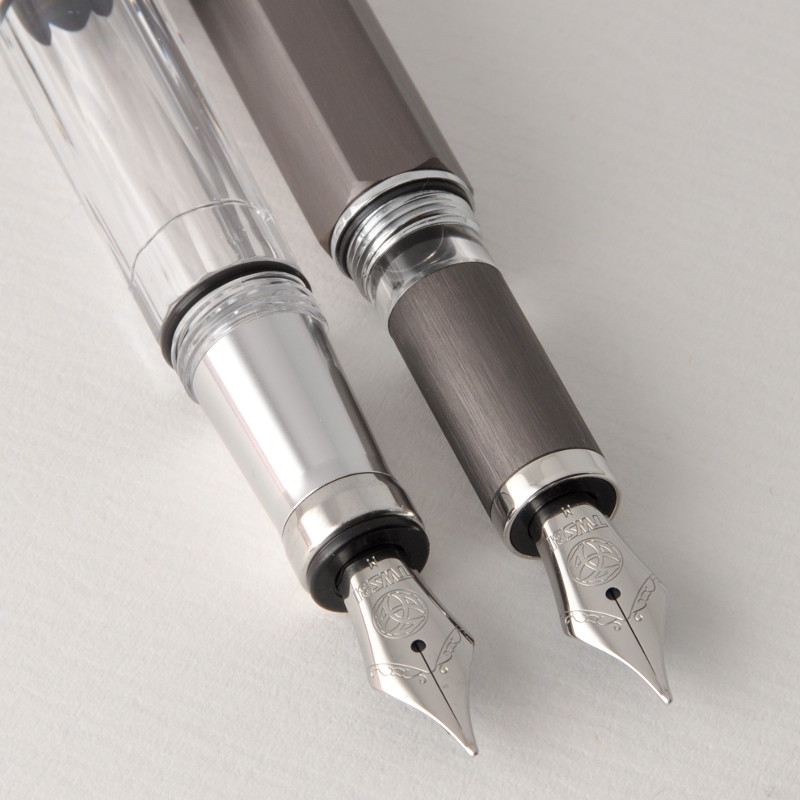 How does it write?
Well, like any other TWSBI. Nibs are from German manufacturer JoWo. They're firm and smooth and TWSBI's feed doesn't skimp on the flow although it will never be a gusher. Although mostly metal, the Precision isn't a particularly heavy pen tipping the scales at a slightly above average 30g.
What's in the Box?
TWSBI thoughtfully provides good instructions together with a basic service manual. Users are encouraged to service their own pens although please proceed with caution after studying the literature provided. Most importantly, remember that the filler unit fixes in the barrel with a left-hand thread! A vial of silicone lubricant is supplied but we recommend using a higher quality and longer lasting thicker pure silicone grease such as the one that we stock. Whilst adequate, TWSBI's silicone lubricant isn't very long lived in the pen.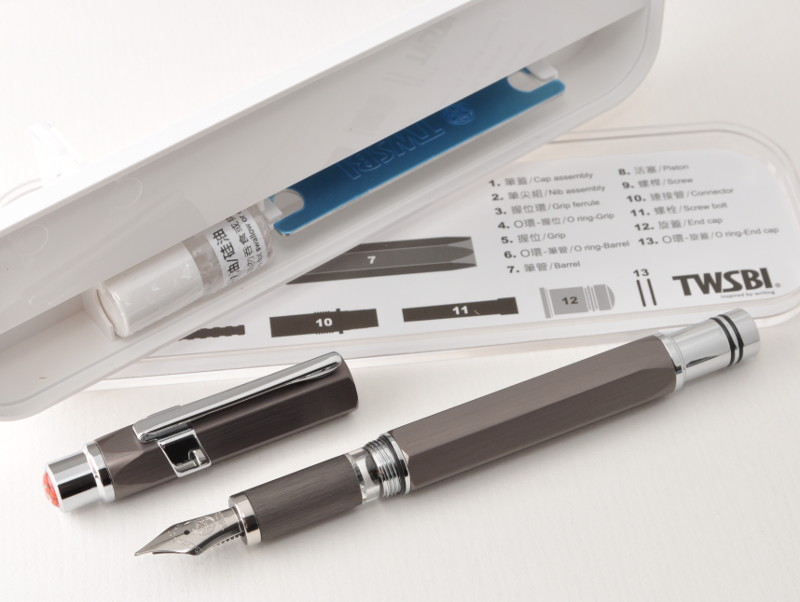 Where can I buy?
Here's the page for the TWSBI Precision Fountain Pen.