On Saturday 3rd June 2017 we opened a shop in the historic town centre of Bury St Edmunds, sadly now closed.
We loved opening our shop and we wouldn't change a thing, from the setting up and interior design to the product selection it was a joy. The experience of meeting our customers and chatting about all things pen related was great fun and it will always be an important part of The Writing Desk's history. Sadly the world around us changed, and perhaps we changed a bit too. Now we are working from home again, like so many other people these days, we are incredibly lucky to have the space for a large workshop and have enjoyed many of you visiting The Writing Desk's new home.
Although we closed the shop in late 2021, here are some photographs to give an impression of the interior.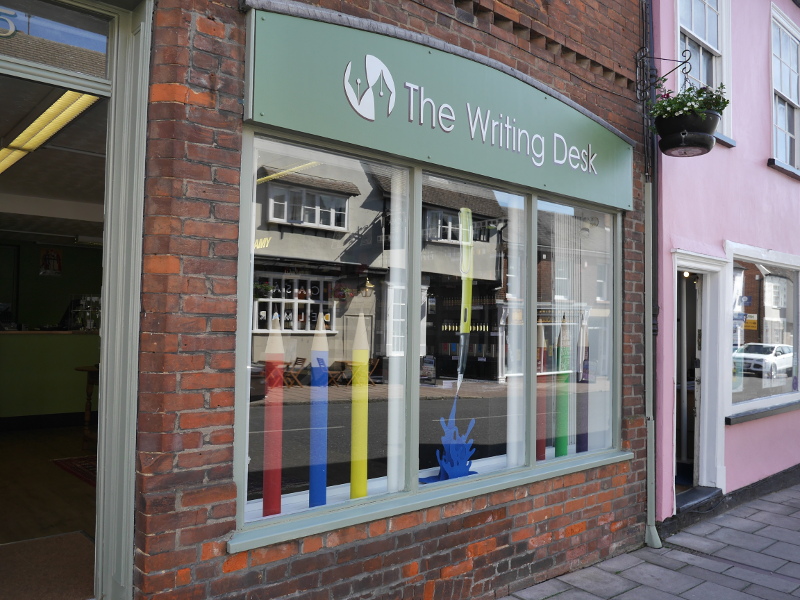 Our window display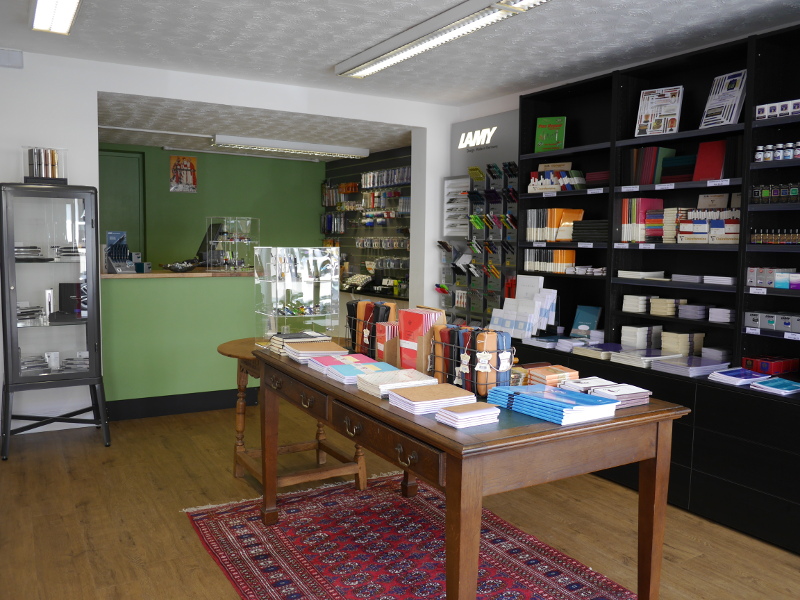 A view from the front door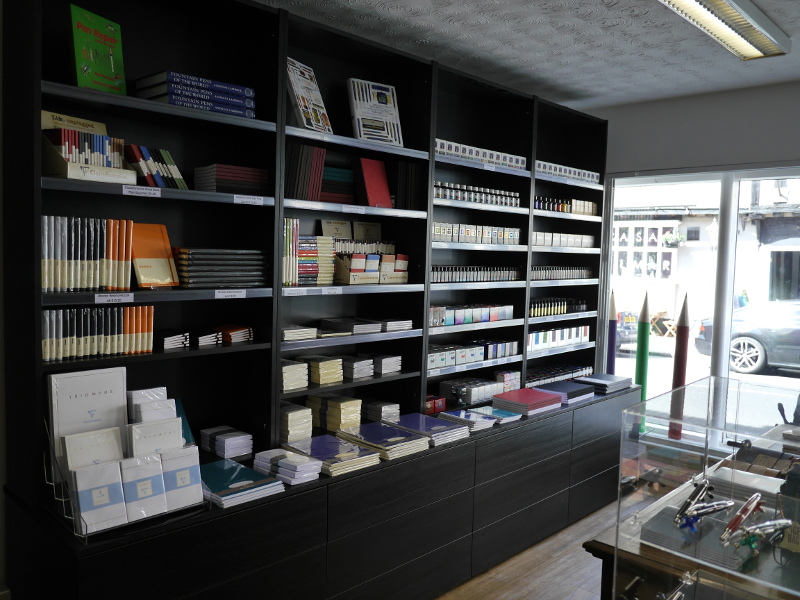 Writing paper, notebooks and ink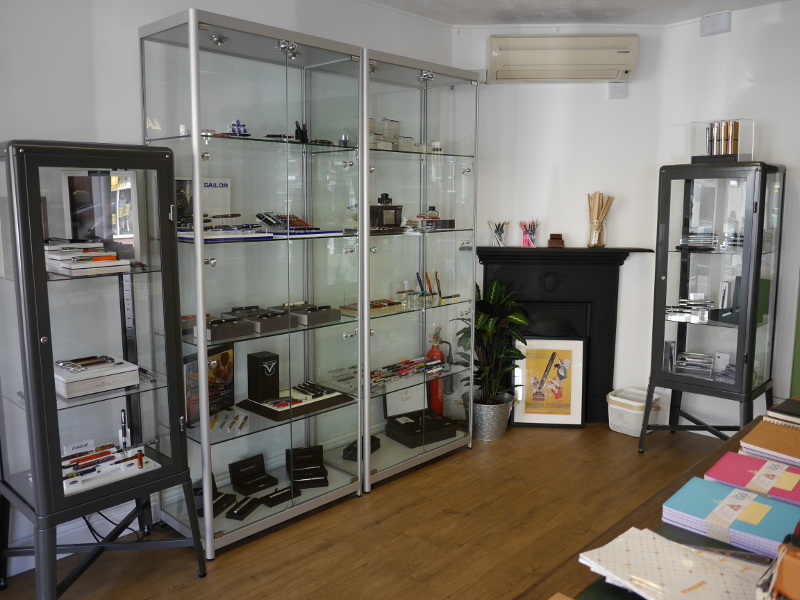 Pen display cabinets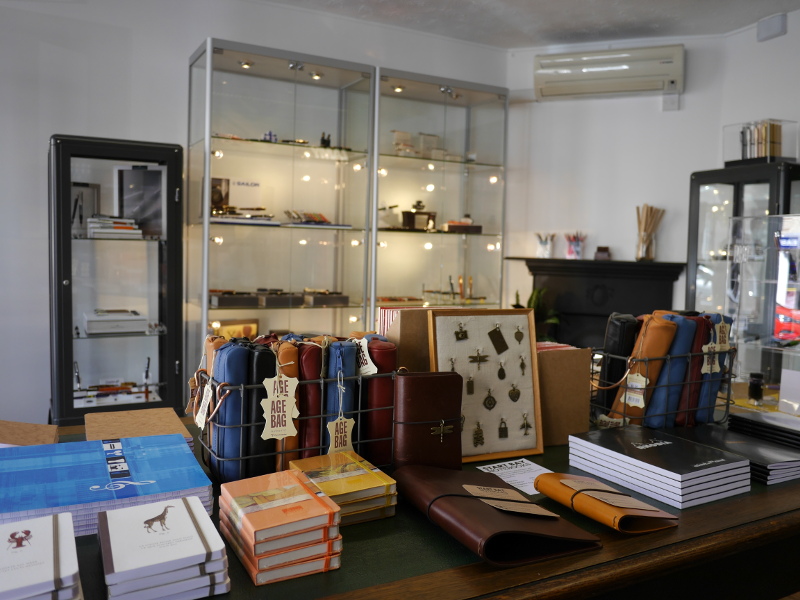 Notebooks and accessories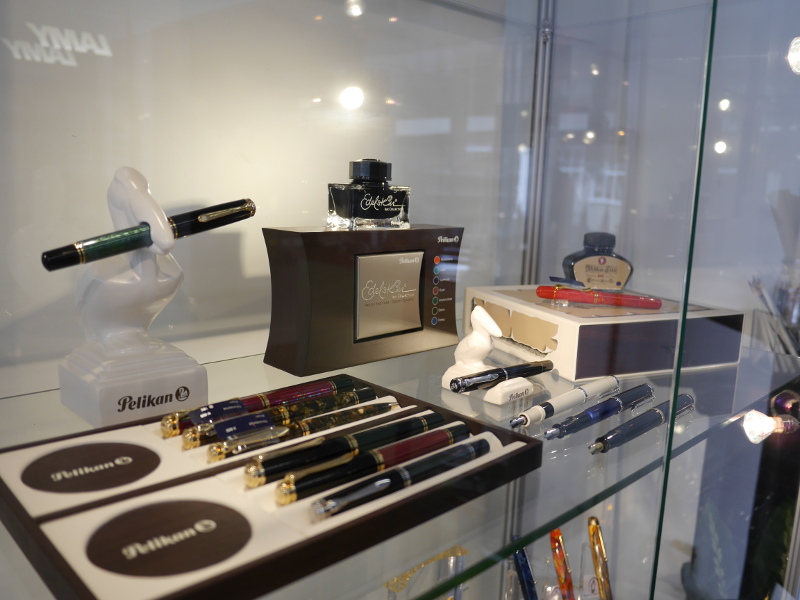 Some Pelikan pens on display